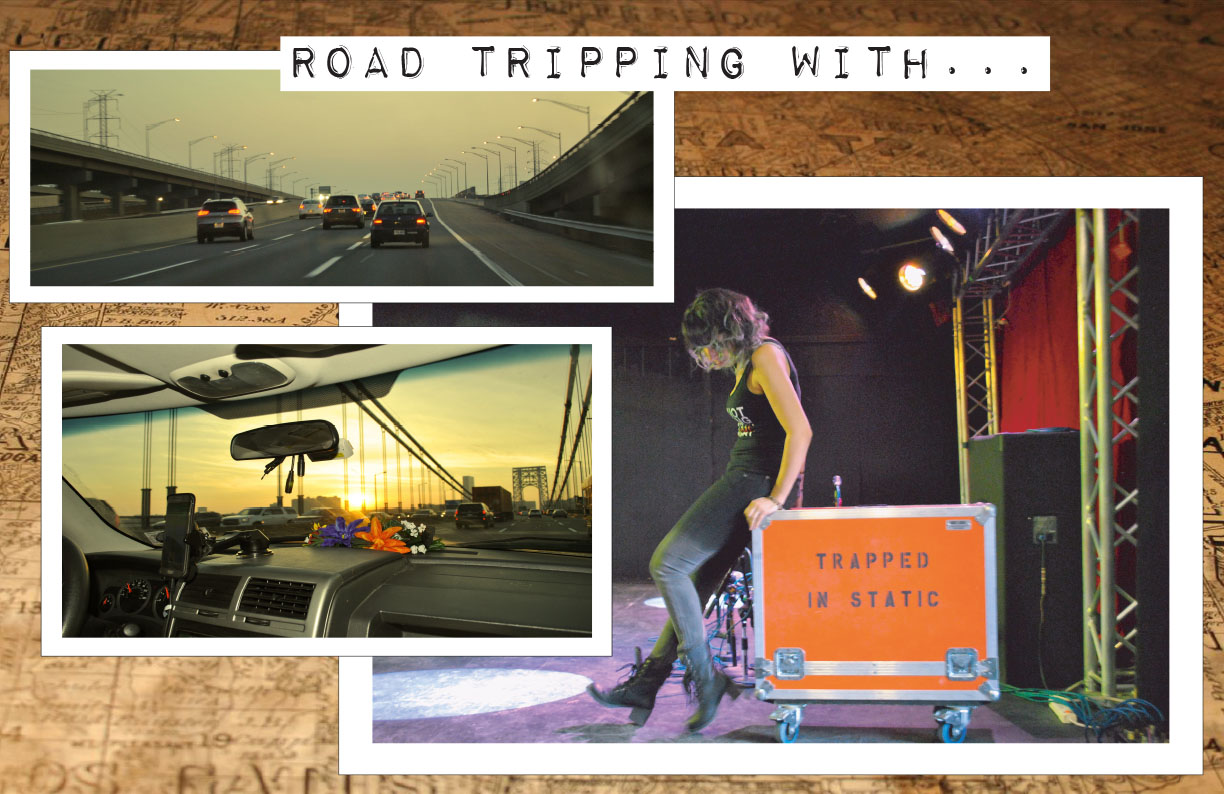 Unfortunately, our Florida tour came to an end. We had a great time playing at the Sunshine State, thank you all and see you soon!
Check out some of the highlights by Katelyn Conroy for Rose Royce Clothing | Rubberbandstretch.com.
LIFE ON THE ROAD…"I'M WITH THE BAND"
Last week I had the opportunity to go on tour with up-and-coming indie rock band, Trapped In Static. Although I was apprehensive about the 20 hour car ride to and back from Florida, I was stoked about the idea of going on a road trip. I imagined it to be like the movie, Almost Famous. I mean, who wouldn't want to go on tour with a band?!

Unfortunately my favorite member of the band, Gina, wasn't able to join us for the trip. She plays the bass guitar, and is one of the coolest, most fashionably chic, female rockstars that I know. However, I was able to get a hold of her for a one-on-one interview, which I will be sharing with you later on this week!
Read the full article: LIFE ON THE ROAD…"I'M WITH THE BAND"
---